About medical record indexing
Although most of the health industry has adapted to the use of Electronic Medical Records(EMR), providers still encounter continual frustration on many levels. In particular, the management of patient files has become a huge administrative burden that leads to errors – batches of unfiled documents sitting in the EMR, gaps in data collections, critical labs not being ordered, and ultimately, less than ideal patient care. With documents coming into your EMR from all angles, each having its own set of rules, requirements, and placement in 24 hours or less, it's no surprise that providers struggle with managing this effectively.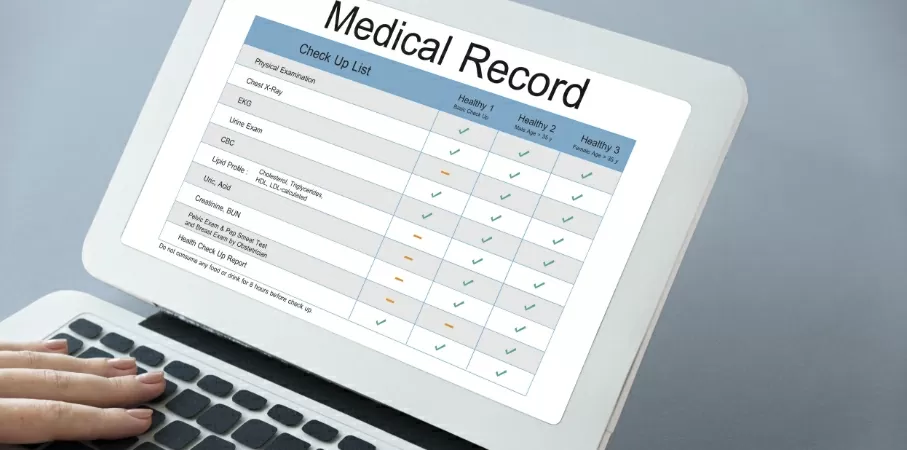 Tronitech can alleviate all or some of this by taking the indexing out of your hands and automating the filing processes. This will be accomplished by delivering documents to your EMR to their proper place quickly and accurately, letting you and your staff focus on providing what is most important – patient care.
Medical records indexing process
Our health care data entry team are very efficient by utilizing a specialized process flow to optimize production.
1. Scanning
The hospital or healthcare service provider scans medical records that require indexing.
2. Access medical records
Tronitech accesses scan records via a secure VPN network.
3. Indexing
All Medical records are reviewed, classified and named appropriately along with adding any other important patient information before storing them in the client-defined location.
4. Quality control
Exceptions and unknown documents are placed in a query folder for clarification. Errors are tracked, corrected and documents audited for consistency.
Hundreds of providers across the United States have partnered with Tronitech's EMR-neutral indexing solutions to automate patient health information customized to their unique needs.
Benefits of medical records indexing
With the volume of information only getting larger, time constraints/regulations tougher, and accuracy essential, managing this is becoming impractical.
Why choose us for medical records indexing services?
We are very confident in making ambitious claims about our services, comprehensive expertise, speed and accuracy because we mean what we say. So much so that Tronitech offers a trial period to put our words into action for you to experience the value of our services.
Information Security-HIPAA Compliant, ISO/IEC 27001:2013 ISMS certified, VPN SSL connection

24 hour or less SLA time as recommended by Hipaa.

99.9% accuracy eliminating errors and inconsistencies.

Cost reduction of up to 70% and freeing up resources.

Innovative and latest indexing technology

Dedicated project manager and experienced team

We are experts in ALL Medical Record indexing services
There are numerous different areas of the health industry that rely on our services to concentrate their efforts on patient care. Our end-to-end indexing service covers all your health information needs.
Explanation of benefits(EOBs)

Insurance bills and information

Health insurance ID cards
The indexing of medical related information is a vital function within any healthcare organization and needs to be managed diligently with specific attention to accuracy and detail.
What our clients say
Tronitech's indexing team has helped solve our customers most painstaking and time consuming burden with using a Document Management Solution. Processing their documents to be retrieved and viewable, accurately. Now, the customer scans their documents daily from any device and the next day, they are ready to be viewed and retrieved. Regardless of the volume, number of index fields, complexity or details, Tronitech's data entry team executes. DEXDOX captures it All
Mark Arkenau and the Tronitech Support team has been an asset to attract new imaging opportunities and develop new business through their technology expertise.  Before Tronitech, we were limited to basic opportunities but now, we are limitless.  If you looking to enhance your solution offering, I would highly recommend speaking with Tronitech about their data entry and document management.  Regardless of the technical complexity of any project, we are in good hands.
When we chose Tronitech, great support was key to our decision as we were replacing another vendor that was falling short.  IDT immediately converted a large, loyal and longtime customer that went flawless and integrations smooth.  Tronitech has been exceptional and their technological expertise helps us also with Capsys our sister company.  This allows capturing the most critical data for a company from any document, anywhere, anytime accurately and quickly.